APA magazine, AutomatykaB2B.pl website and IRA catalogue are leading sources of information for automation technology and industry professionals in Poland. These include executives, engineers, managers working in production industry, plant maintenance staff, system integrators, designers and decision makers dealing with components purchasing processes.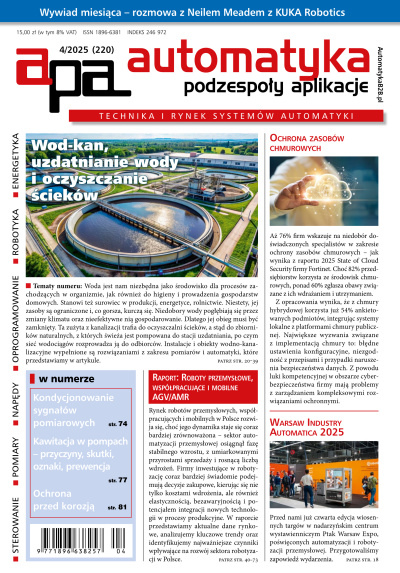 Buy now
Automatyka, Podzespoły, Aplikacje (APA)
APA (Automation, Components, Applications) is Polish leading magazine for automation technology professionals. It deals with automation and control, energy distribution, software, robotics, Industry 4.0 and other issues that are relevant to manufacturing industries. Due to the expertise of the editorial team and its understanding of the Polish automation technology market, the magazine is the publication of choice by the local professionals. These include executives, engineers, managers working in production industry, plant maintenance staff, system integrators, designers and decision. APA has the highest amount of published editorial on the market that is solely based on locally created articles. Each month 100 to 200 pages with business and technical news, interviews, market reports and applications descriptions are published. This is supplemented by several ads and company presentations – the world's biggest manufacturers and distributors have trusted the credibility of APA and its advertising effectiveness.



SPECIFICATION
Distributed since: 2006
Circulation: about 10.000 copies
Periodicity: monthly
MAGAZINE EDITIONS
Traditional
Digital
Tablet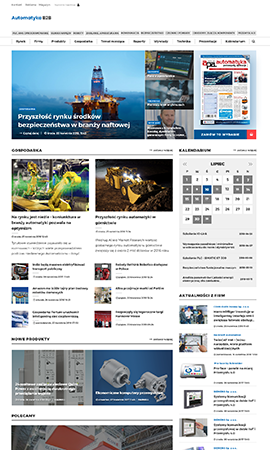 AutomatykaB2B.pl
AutomatykaB2B.pl is premier website for automation managers and engineers. We publish information on latest trends in domestic and foreign automation businesses, market reports, interviews, automation technologies technical articles and application stories. AutomatykaB2B.pl includes well managed and constantly updated catalogues of companies, products and calendar of events. The website is not only a source of latest industry news but also a professional platform for communication between companies operating on the market that is dedicated to engineers, managers and scientists. It is a customer-oriented service for all who are professionally engaged in automation technologies and allows users to dispatch enquiries to suppliers.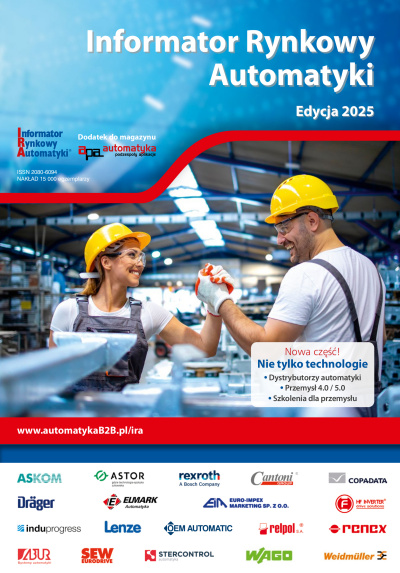 Download
Informator Rynkowy Automatyki (IRA)
IRA (Automation Technology Market Catalogue) is the biggest Polish guide to products and services for automation technology sector. This is where businesses can be presented in a closely trade-related environment enabling them to reach their clients with ease. Clearly presented and thorough presentations enable clients to compare and select the best market offers. IRA is a very convenient, well-targeted form of business presentation strengthening company image as well as its brand. The directory is highly appreciated and viewed as an indispensable tool for those responsible for placing orders and making purchases in production companies. Catalogue volume is about 300 pages. It is distributed in subscription, at trade shows and seminars throughout the year.



SPECIFICATION
Circulation: about 15.000 copies
Periodicity: yearly
CATALOGUE EDITIONS
Traditional
Digital and CD
Companies and products catalogues at AutomatykaB2B.pl website